Last December what is now being revealed as the mere first part of the new Kojima Productions logo was revealed--see armor/skull picture. Well in a recent interview with Famitsu, Kojima said "this logo has a secret. It has a full body, a really cool full body. We're planning on putting out a figure version of it."

Kojima then went on to joke, "Couldn't someone make like an anime or something with this character?"

For now though, fan art like artist Jarold Sng's will have to suffice.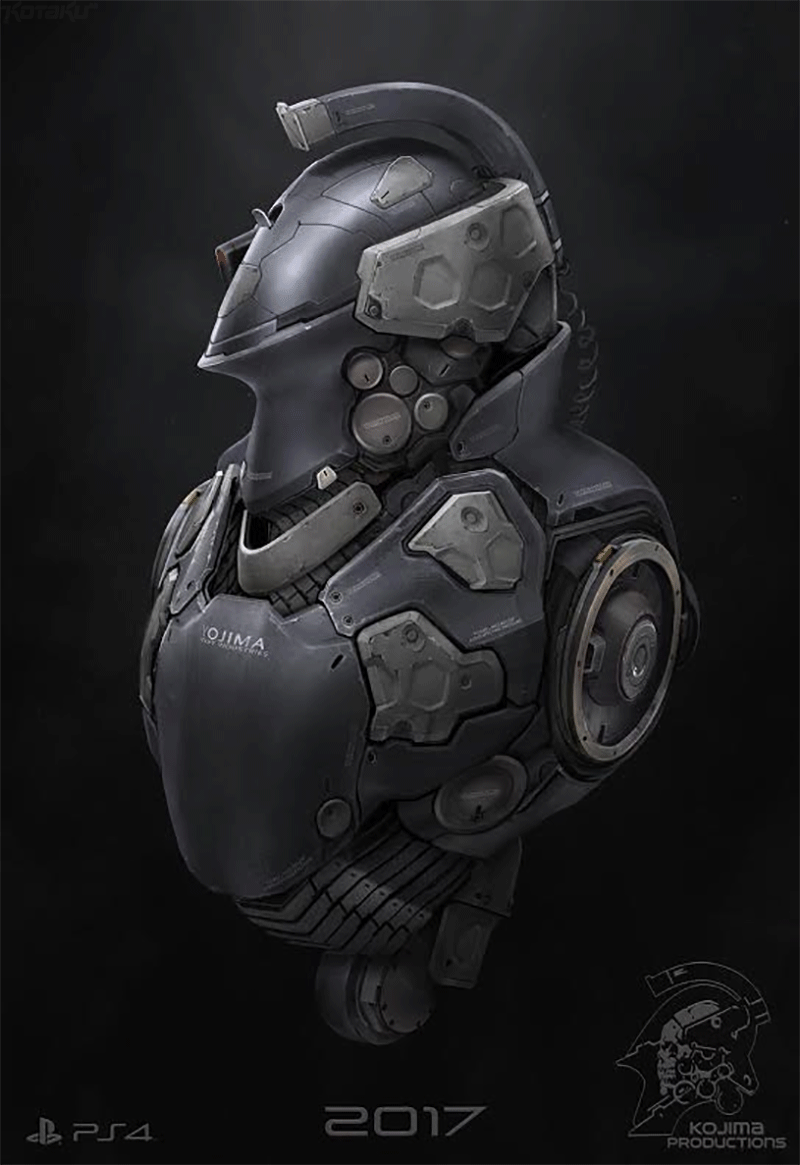 Who's down for a lil photoshop contest though? Let's see what those sick 'n twistedly creative minds can dream up...