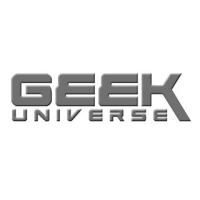 Geek Universe
Is McDonald's Serving up Green Burgers to Commemorate Angry Birds' Movie Release, or Just Trying to Get Rid of Expired Buns?
Yes, it seems McDonalds in China is celebrating the Angry Birds' movie release with a bunch of food inspired off the movie, like the 'Naughty Green Pork Burger' above which includes a pork patty, egg, lettuce, mysterious jalapeno-esque sauce, and those iconic green buns.

China's also gearing up for the Angry Red Burgers, which naturally feature flaming red buns.