The last couple weeks we've been following the developments surrounding Star Trek Beyond's announcement that they'll be revealing the character Sulu as gay in the upcoming film --- a decision largely made to serve as a nod to George Takei (who played Mr. Sulu for many years in movies and television) who came out as gay in 2005 after many years of keeping his sexual orientation to himself.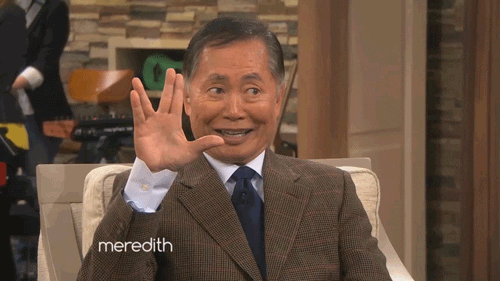 Long story short, George Takei told the press that he didn't think the show's creator Gene Roydenberry would approve of the decision, though he did say that he appreciates it --

"I wish John Cho well in the role I once played, and congratulate Simon Pegg on his daring and groundbreaking storytelling," Takei wrote. "While I would have gone with the development of a new character in this instance, I do fully understand and appreciate what they are doing — as ever, boldly going where no one has gone before." J.J. Abrams offered his thoughts on well, George Takei's thoughts regarding the matter:

"I feel that George Takei's reaction ― I'm sure has more to do with George Takei, and the baggage he brings to the proceedings. I think it may be his perception of having played a character a certain way. It might mean something personally to him. I have nothing but respect for the man, but I think it's a preposterous thing for, of all people, a 'Star Trek' actor — who's come out himself — to say that Gene Roddenberry wouldn't have wanted this."

"It's about time that there's a gay character in this universe," Abrams said.