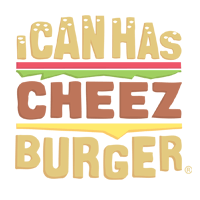 I Can Has Cheezburger?
And while we're so happy that all cats found inside were unharmed, this is simply not OK.
Thank goodness someone called Fargo police about the cats left inside a minivan, in over 80 degrees Fahrenheit (26.6 Celsius)!
Sgt Mike Bernier of the Fargo police, told SkyNNC, that the poor cats inside the van were panting and in distress in the 80-degree heat. He also mentioned that the window of van was slightly cracking, and the van smelled heavily of cat urine.
1

"The vehicle was not running. There was no air conditioning running --

-- I gave permission to our community service officers to make entry to the vehicle to rescue the cats. They got a tow truck to help them breach the lock on the van to get in," said Bernier.

---

2

The officers entered the van through the back 'window' that was just some cardboard in place of glass.

---

3

According to the Fargo police, it took them two hours to remove the cats, due to there being so many!

Officers on scene said they "lost track of counting during the two hours they worked to remove the cats."

---

4

The 30 cats and kittens will be taken to the local shelter.

As for the owner of the van, she returned visibly upset around 3 pm (the police were called at 1:40 pm!). Sgt Bernier detained the woman as the remaining cats were safely removed. The unnamed woman will be appearing at court for infractions related to prior instance when police were called to check on cats in her van. Those calls were made on June 17 and June 20th.