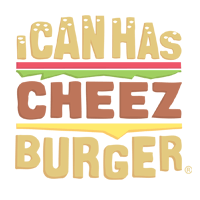 I Can Has Cheezburger?
Meet the cat man of Aleppo -- Mohammad Aljaleel. He has been looking after the stray cays of Aleppo during the aerial bombardment.
Since the bombardment, Aljaleel has set up a dedicated sanctuary and veterinary clinic for the homeless felines.
This man is our hero.
Story via The Guardian
1

Aljaleel rescues a cat from the rubble of a bombed area of Khan Sheikhun, and searches for other surviving felines to his sanctuary

---

2

Picture here, a cat is placed in a cage for transportation to the clinic

---

3

Aljaleel with a cat he rescued from a destroyed area of Khan Sheikhun

---

4

A rescued cat gets some TLC at the sanctuary in Kafr Naya

---

5

Rescued cats are checked by a vet

---

6

Aljaleel helps the vet Mohammad Youssef examine a cat

---

7

A kitten waits for a checkup

---

8

Youssef, left, examines a cat's ears

---

9

Aljaleel spending time with the cats

---

10

Names are displayed over the new homes of the rescued cats

---

---

12

Aljaleel sharing a sweet moment with one of his strays

Thank you Alifaleel, for all you do for these beautiful felines!