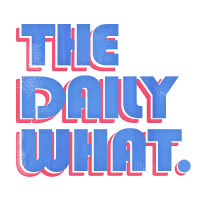 The Daily What
Relief of the Day: Britney Spears Is Ok Despite Hacked Twitter Account Saying Otherwise
Twitter, don't you know that you're toxic?
Yesterday, hackers found their way onto Sony Music Global's Twitter account and left a harsh post for a world that just isn't in the mood for this type of thing. I mean, come on, enough with it already.
Of course, of all the fake news this year, this hacked account was among the poorest. Without even a though to capitalization – let alone syntax — the hackers' tweet wasn't really fooling anyone and just being kind of big jerks about everything. Give us a break with "dead by accident."


Sony pulled the tweet and released a follow-up, assuring us that Britney is fine and blaming the hacking group OurMine.



via The Daily Dot/@SonyMusicGlobal

According to the The Daily Dot, "OurMine is the hacking group that took control of several Twitter accounts just last week, including those from the NFL, Netflix, and Marvel. The group also hacked and released the stupidly simple password of Facebook CEO Mark Zuckerberg's account back in June."

Maybe you didn't hear us: Leave. Britney. Alone.