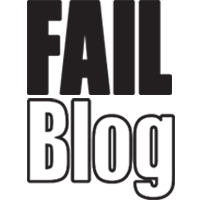 FAIL Blog
This Mom, Who Has No Idea How To Use WhatsApp, Knows Exactly How to Entertain the Internet
Helping your parents with their gadgets is a daily grind, and not the kind that helps you get those washboard abs. It's more like the kind of grind where you get phone call after phone call about how their smart phone doesn't work. If it doesn't work, then how are you calling me?

However, there are moments when it all becomes worth it, when a parent makes a power move to remind us that they're just people, too, adorable people.

Twitter user @conrad1798 uploaded this photo of his mom trying to use WhatsApp, and, man, it's so good.
Mum hasn't got the hang of whatsapp 😭😭 pic.twitter.com/c7m8Y4lx9c

— Mr. Preedy (@conrad1798) March 22, 2017
Why would she have to encrypt this message anyway?
People on Twitter love this. Probably becuase this is better than getting a voice mail asking the same question.
@conrad1798 @ayxqah hahahahaha this is so relatable

— Sahad (@therealsahad) March 23, 2017
@markdodsons @conrad1798 ahahahahahahaha love it

— turnip (@lauraturpin5) March 23, 2017
@conrad1798 @Timmyturner9 pic.twitter.com/mXM0hu8RkQ

— FATIMA (@fatimarene14) March 23, 2017