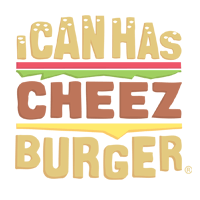 I Can Has Cheezburger?
We scoured the internet to bring you the cutest animal pictures of the week! Bringing you cuteness every week - stay tuned for next week's dose! If you missed last week's dose, and you need a cuteness overload, check out last week's here.
1

"Every year this mama duck brings her babies to my house and I help her take care of them. This morning I opened my door to 13 new peeping fluff balls."

---

2

"My dog wondering what to do with the new kitty who suddenly loved him."

---

3

"This pit bull pulled out his teddy to show it to the dog of the other car."

---

4

"Let's take a moment to appreciate this lovely cow"

---

---

6

"The darkness. The destroyer of worlds."

---

7

"This Pomeranian dressed as Paddington absolutely made my week!"

---

---

9

"Found this lil guy in the shower. He just hung out on my finger while I dried off, got dressed and then found him a tree with some ants to snack on. Good luck gecko bud, it was fun hanging out!"

---

10

"You feel sleepy, you want to gib me tuna!"

---

11

Esake and Ingende were recently rescued, they seem to like their assigned human

---

12

Lynx that fell asleep on a porch gets woken up by its tiny doppleganger

---

13

"Simba ain't a smart guy but he's still cute"