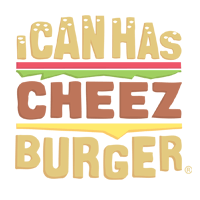 I Can Has Cheezburger?
Once a week, we will be featuring an extraordinary animal account on Instagram! Their story, the adorable pictures, and pawesome videos! This weeks spotlight goes to crazy eyes Olive! According to Olive's Instagram, her "crazy eyes" in no way affect her vision as she can see perfectly fine! Oh, and she is also a certified nap queen.
Get ready to fall in love with the sweetest "crazy eyed" face!
If you'd like your pet to be featured, reach out to us with some insight as to who you are and the story of your beloved pet!
1

How can you not fall in love with his face?

---

2

Baby Olive when she was adopted from the shelter!

---

3

"When people talk to me about sports"

---

4

"When you weren't paying attention to a conversation then realize you've been getting roasted the whole time"

---

5

"When you're talking to a cute boy and mention something you found from stalking his social media "

---

6

"When you forgot you made plans and the day comes and you'd literally rather die than leave your house"

---

---

8

"Literal mood walking into work today"

---

9

"When you're zoned out in class and the teacher calls on you"

---

10

"When you've been thinking about eating your leftovers all day, then come home to an empty fridge"