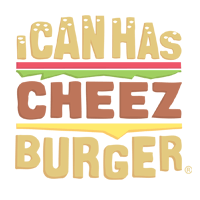 I Can Has Cheezburger?
Once a week, we will be featuring an extraordinary animal account on Instagram! Their story, the adorable pictures, and pawesome videos! This weeks spotlight goes to Trooper!
Trooper has 'wobbly cat syndrome' but his owners claim he is the happiest cat they have ever met! In an article by Daily Mail, it is revealed that Trooper actually topples over 30 times in one day, but is really quite the Trooper! Trooper steals the hearts of every person he meets and he's about to steal yours too. Wobbly Cat Syndrome, scientifically known as 'Cerebellar Hypoplasia (CH)', is a rare neurological condition that means Trooper has absolutely no balance, giving his a wobbly appearance whenever he is in motion. And honestly, it's the cutest thing and can bring a smile to anyone's face.
You can follow Trooper on Instagram at @wobblycats.
If you'd like your pet to be featured, reach out to us with some insight as to who you are and the story of your beloved pet!
1

"Sometimes I just can't handle the level of adorable that Trooper brings to the lawn and my life. He is perfection and love encompassed in a furry being. "

---

2

"My mom sent me this adorable video of Frankie and Trooper playing while I was away on the weekend. It melts my heart to see how Trooper has bounced back from all his roadblocks along the way. --

-- He is such a bad ass fighter with a touch of fainting goat syndrome and a Stiff Legs McGee finishing move during backyard dance battles."

---

3

"The Godfather himself, Trooper. This fellow is doing really well and has been slowly getting back to normal. His mobility still has a ways to go --

-- but I am not terribly worried about it since all my boys lose a bit of muscle strength over the winter due to not getting outside as much (wet, too cold, and shorter days). He has not had another seizure since the August episodes and is back to his happy self. Thank you all for your thoughts and positive energy you sent our way and for the check ins. It means the world to me that ya'll care for him so deeply.."

---

4

However, Trooper isn't the only wobbly cat in the household! This is Sampson! "Just doing some cardio / gymnastics. "

---

5

And there's one more! Frankie also have Wobbly Cat Syndrome! "Frankie: Ima climb this tree and show everyone that CH cats can climb.. Sampson: I wish I could climb trees. Fortunately I am a strong break-dancer, though."

---

6

Trooper is a master of the game fetch!

---

7

"#tbt of Trooper in 2015 because I just found the video in my camera roll on my phone and it made my heart full."

---

8

"Sometimes I can't handle how perfect he is. I wouldn't change a thing about him. Even the times when he has a poop pantaloon. P.S. This is him trying to get Sampson to chase him. "