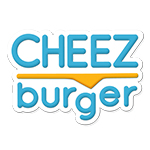 Home
I thought we learned our lesson from Frankenstein, but apparently not. In the latest development of freaky technology, some researchers have decided to create an interactive phone case made from artificial human skin. Instead of tapping your phone screen, you tap, tickle, and pinch the creepy skin to command your phone or laptop through it.
Honestly, it feels like Halloween has come early because I'd never in a million years touch that haunted thing. But, as usual, some weirdos out there are into it.
With an aim to increase "skin to skin" interactions, a researcher called Marc Teyssier decided to make the Skin-On Interface: phone cases made from artificial human skin. Made using silicon, the skin currently has two styles: classic and hyperrealistic, and reacts to touch like a smartphone does. There is also talk of embedding hairs into the 'skin' to make it even more realistic.

I concur that most humans could use more skin to skin contact. The more we get embroiled with technology, the less time we spend connecting with our friends and family. But an important question needs to be asked: does this count as "skin to skin" contact? Isn't the whole point of touching skin with another human about everything - the connection, warmth, energy transfer, emotional reaction - other than touching another being's epidermis?

---

The Skin-On Interface emphasizes the 'natural gestures' that can be made when using their skin interfaces. It responds just like human skin: you can pinch it, tickle it, press it, and it will react like your arm would. According to their website, using a regular smartphone "doesn't allow natural interaction and input".

However, there's nothing natural about technology. It's not human, never will be, and trying to convince us that it is an organic experience for humans by wrapping smartphones in faux skin is not the answer. The experience of touching someone on the arm and looking into their eyes cannot be replicated by technology, no matter how realistic the 'skin' feels.

---

Of course, all new inventions have a few admirers. But the principal reaction to the Skin-On Interface has been a collective gag.

Technology will always be cold and inhuman, because that's what it is: not human, natural or organic. Let's make that clear distinction now before anyone else creates something as obscene as this abomination.

On the bright side, this may be a nice, disturbing addition to your Halloween costume.