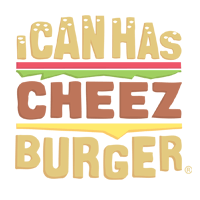 I Can Has Cheezburger?
We're going to live forever.
OK, maybe not forever, but a good long life -- filled with love and furbabies.
A cheers to our pets. Not only do new studies suggest they've been linked to providing us with a longer, healthier life... they also bring so much love and happiness to our lives as well.
Story via Modern Healthcare
1

"Having a canine companion was linked to a 21% reduction in the risk of death from any cause for those with heart disease."

---

2

"Single-person households with dogs were associated with a markedly greater reduction in all-cause mortality than multiperson households. The effect appeared to be somewhat larger for owners of more active breeds like pointers and hunting dogs."

wrote Dr. Dhruv Kazi, cardiologist and health economist at the Beth Israel Deaconess Medical Center and Harvard Medical School.

---

3

In 2008, it was revealed that it wasn't only dog owners that were linked to living healthier lives.

---

4

Researchers told the American Stroke Association's International Stroke Conference that, "those who had never had a pet cat were 30% more likely to die of any cardiovascular disease, 40% more likely to die of a heart attack when compared with cat people."

There you have it folks! If you needed a reason to get a dog or cat, let this study be a reminder! And if you already have a cat or dog, congrats!