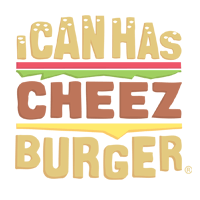 I Can Has Cheezburger?
We have all visited those cool cat cafes offering visitors the unique opportunity to interact with cats in a relaxed setting. But have you ever heard of the first-ever mobile cat cafe? yes. It's on wheels and it has a very good purpose. Please welcome Moon Cat Café!
1

What distinguishes Moon Cat Café from other similar venues?

The difference is that the cats are brought in from local rescue organizations, which supports the goal of raising adoption awareness while allowing visitors to mingle with kittens and cats in need of homes.

---

2

Housed in a renovated, modern step van, this special mobile cat café offers a wonderful way to bring cat interaction and adoption efforts to local events and facilities.

Moon Cat Café loves to host events in cities where there are many animal rescue organizations and use the café as a forum for introducing people to adoptable feline friends. In addition to helping cats find families, Moon Cat Café also donates a portion of all proceeds to rescue organizations.

---

3

The woman behind this interesting initiative is Janet Pao:

"I decided to make the cat café mobile in order to bring the cat café experience to the public," Janet explains. "Most people don't know what a cat café is, so I wanted to be able to introduce the concept to as many people in as many cities as possible. It also allows me to partner with and supports many different independent nonprofit cat rescues, and the low overhead makes the experience affordable and accessible to visitors.", she told Petscope

---

4

Janet is proud of building the first ever mobile cat café in the world — as she should be!

"There were some major obstacles to the physical build-out and mechanical setup, but all the problem solving along the way taught me a lot," she says. She also feels a lot of pride when she and her rescue partners educate visitors about things they may not have known before (e.g., trap-neuter return, low-cost spay/neuter services, fostering resources). "It really all starts with education, and the goal is for visitors to share what they learn with family, friends and coworkers," she says. "And of course, every successful adoption is a big win."

---

5

Interested in finding out where Moon Cat Café will be in the coming months?