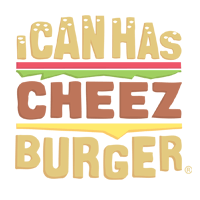 I Can Has Cheezburger?
We interrupt your daily scroll for this important new developing story.
Cat bellies. Cat bellies everywhere.
We just found out there is a subreddit, r/catbellies, dedicated to the delicious art of cat bellies and our lives have forever been changed for the better.
After taking in these scrumptious bellies, it's the purr-fect opportunity to check out 200 of the best cat memes of the decade!
1

"How my friends cat keeps us company during dinner"

---

2

"Beatrice. She stretches like this for about 10s when I have to move her off my lap."

---

---

---

5

"He sleeps like this 90% of the time"

---

6

"I call this position "the manatee""

---

7

"The softest, fluffiest pillow!"

---

---

9

"Ludo heard you guys liked bellies"

---

10

"Nobody does comfort like roof cat."

---

11

"Mordecai wanted to be an extra in Thriller"

---

12

"His name is Gatsby, and he wants you to appreciate his belly"

---

13

"Back when my baby was a baby"

---

14

"Maybe not the cute kind of belly, but it is indeed a belly"

---

15

"Spotted belly needs pets"

---

16

"yeah girl, that hardwood floor sure looks comfy"

---

---

---

---

20

"Carol's floofy belly. She would let me do this for hours.."