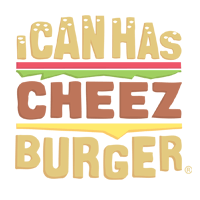 I Can Has Cheezburger?
Meet the cutest "Frankenstein" you'll ever see --Frankenkitten!
Frankenkitten had a rough start, a stray out in the streets and born with special needs. After homeowners noticed the kitten, along with his sibling, they surrendered the two to the Geelong Animal Welfare Society in Victoria, Australia.
Immediately upon arrival, Frankenstein was causing quite the buzz throughout the shelter -- a cat born with four ears and one normal eye.
Story viaCole and Marmalade
1

Meet the adorable Frankenkitten!

Frankenkitten had a deformed and infected right eye that needed to be surgically removed. A volunteer, Georgia Anderson, stepped up to foster the little guy, and with the scar and stitches of the eye surgery...she decided to named him Frankenkitten.

---

2

Frankenkitten took a huge liking to Anderson right away

Anderson told Cole and Marmalade, "He would have been in a lot of pain. But the first thing he did when I picked him up was purr and rub his face on mine. I told the girls in the vet clinic that I would foster him for recovery after his eye removal."

---

3

"I've probably fostered around 80 cats and kittens in the last year, and he was the first one that I knew I would regret giving back," continued Anderson.

Little Frank has joined Anderson and her pack which includes; three cat siblings named Lucius Malfoy, Mina, and Toothless, and even a Beagle named Dudley, too.

---

4

'Frankenkitten shortly after arriving at his furever home'

---

5

As for Frankenkittens unusual ears, Anderson has clarified on their Facebook page:

"Two ears are normal and include everything needed for hearing. His additional two ears are pinna only (no internal parts), and are located in front of his normal ears, facing inwards. There was no medical reason to remove these ears, so they stayed and became part of Frankie's unique features."

---

6

"Despite being a bit of a genetic mystery, Frankenkitten is just your regular young kitten. He's found exploring his world, getting into mischief, and keeping his human mum awake at night doing zoomies around the house."

---

7

Beautiful Frankenkitten enjoying some sunbeams!

---

8

Vote now for your favorite cat meme of the decade!