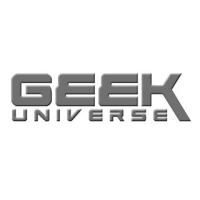 Geek Universe
10 Dragons to Appreciate on Appreciate a Dragon Day
Did you know January 16th is Appreciate a Dragon Day? Yeah, I don't know who comes up with these holidays either, but since it exists, why not appreciate your favorite scaly friends? Here are our ten favorite dragons we're paying homage to:
Toothless (How to Train Your Dragon)

Who wouldn't love a face like that?

Charizard (Pokémon)

Yeah, yeah, yeah, he's not a real dragon, but JUST LOOK AT HIM. He's totally a dragon. If you're more traditional, there's always Dragonite

Drogon, Rhaegal, and Viserion (Game of Thrones)

If I could be anything in the world, I'd be mother of dragons. After all,

Smaug (The Hobbit)

Do you think he'll let me look at his hoard?

Real Life Dragons (sorta)

Okay, so Draco volcans is just a "lizard" that can't fly so much as it can glide, but look how adorable it is!

Falcor (Neverending Story)

All the luck you could ever need!

Haku (Spirited Away)

He's a shape-shifting river god, what more do you want from me?

Norberta, or any of the dragons from Harry Potter and the One With the Dragons

So it's actually Harry Potter and the Goblet of Fire, but honestly, what about that one was cooler than dragons?

Saphira (Eragon)

Eragon was by no means a good movie, but The Inheritance Cycle was a great book series and Saphira was totally the best part about the terrible movie adaptation.

Trogdor (Homestar Runner)

Check out all his majesty!