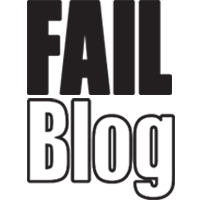 FAIL Blog
Cee Lo Green Dressed Like A Power Ranger Villain at the Grammys, So People Meme'd Him Into Oblivion
The Grammys were last night, and all anyone wanted to talk about is Bey—oh, my god. What the hell is going on with Cee Lo Green?
Appearing at the Grammys like Kal Drogo just dumped a bowl of hot gold on him like on Game of Throne, Cee Lo Green arrived dressed to the nines in gold. Why did he do this? We don't know. We could assume that it was to help avoid the conversations around his long-standing rape accusation and subsequent "it's not rape if the victim is unconscious" tweet.
But hey, at least he got meme'd into nothingness. Check it out.
1

C-3PO really let himself go.

---

2

Valentine's Day is coming up.

---

---

There was a problem rendering this tweet - it may have been deleted.

---

5

Then Cee Lo found his home in a bunch of Trump pictures

---

---

---

---

---

10

Then he was announced as a new Avenger.

---

11

And don't get distracted by the gold.