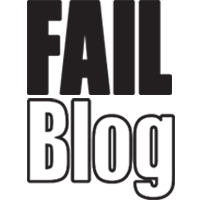 FAIL Blog
Northeast Grocery Stores Got Torn a New One Thanks to Snowstorm Stella
STELLA! STEEEEEELLA! Do we have enough milk and eggs for the snowstorm?
A familiar refrain in households across the north east this week as people brace themselves for snowstorm Stella.
I think you know where this is going, but supermarkets stores were mobbed with people who desperately needed to make french toast this week. Customers were like a pack of ravenous wolves trying get milk, eggs, and bread — whatever to keep them alive for the next three days.
1

No better place to get snowed in.

I deeply regret not grocery shopping this weekend. I'm at least 30 deep in line for a cashier the night before a storm so I might die here

— Kara Ryan (@heykryan) March 13, 2017

---

2

Snowstorm Stop and Shop

---

---

4

Who knows how long we'll be inside???

At the grocery store to pick up 5 things & people are shopping like we're getting 902 feet of snow. The lines go back to 1987.

— Alex 🦋⚔️ (@highspeedmerge) March 13, 2017

---

"IT'S JUST A LITTLE SNOW" I yell furiously at everyone in the grocery store while I buy 37 cans of soup

— Jenna Smoot (@jennasmoot) March 14, 2017

---

6

You have to carbo load for the storm.

---

---

---

---

10

Some people had the right idea.

Everyone panicking over the first snow storm at the grocery store, getting bread and water and I am here in line with my tiny tub of olives

— Davine Ker 🇨🇦🇺🇸 (@DavineDC) March 14, 2017

---

😱 The guy ahead of me in the grocery store line is also buying pretzel goldfish and Fresca 😱 my snow day soulmate

— Sharon Pelletier (@sharongracepjs) March 13, 2017

---

12

Will there be any bread left for you?

Working at a grocery story the night of a snow storm is probably about the most disastrous shit ever

— Sam (@SamRea14) March 13, 2017