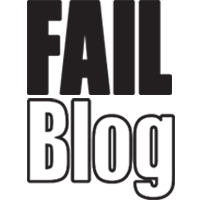 FAIL Blog
Forget Beauty and the Beast, Read of the Ill-Fated Romance of This Man and His Sex Doll
Romeo and Juliet. Jack and Rose. Buffy and Angel. This dude and his sex doll. Is there a more harrowing tragedy than that of two star-crossed lovers separated by society and doomed to fail? No, and this may be the saddest of them all.
This man was sent a sex doll as a "complement," and well, the world wasn't ready for their love. It is better to love and lost than to never have loved at all. Read this below because he posted it on Facebook for some reason.
A meet-cute for the ages...

He was out job hunting, dug.

Just like Romeo and Juliet.

Apologies to his fans.