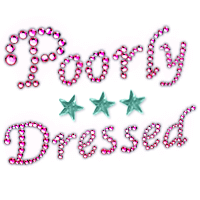 Poorly Dressed
What Not to Wear On Your Valentine's Day Date
These outfits probably send the wrong message.
While it's good to be honest...

...there is such a thing as TOO honest.

Then again, most attempts at deceit are painfully obvious.

Even if the date goes well, your lies will be exposed.

You don't want to come across as too egotistical...

...or too forward.

Nor do you want your expectations to seem too high.

If you wear any of the above items, you'll probably end up like this.

Or like this.

But the cats will eventually abandon you as well.