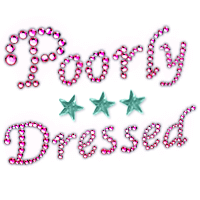 Poorly Dressed
Stupid Things You Will See People Wearing Today
"Kiss Me, I'm Irish" shirts are so last millennium. Here are the stupid things people will be going to the bar in this year.
Time to break out the puns.

This line has never worked.

I must ask you to stop using this one as well.

(Speaking of which, when did moustaches become a St. Patrick's Day thing?)

Last pun, I promise.

Rounding out the puns on a classy note.

Sequined fedora? We've reached peak douche.

Maybe we should go back to the puns.

This must be even more terrifying to someone who's drunk.

It's probably best to make sure that your children aren't involved in any holiday escapades.

Especially your unborn ones.