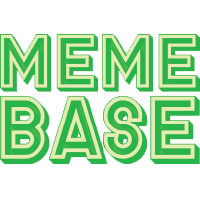 Memebase
r/photoshopbattles Had Fun With the Picture of Hillary Clinton Dodging a Shoe Thrown at Her
A woman hurled a shoe at Hillary Clinton on Thursday during a speech in Las Vegas, according to the Secret Service. Clinton was giving a speech on recycling trade before the Institute of Scrap Recycling Industries, when a woman who wasn't on the guest list hurled a shoe toward the stage. Secret Service took the woman into custody immediately afterward.


"My goodness, I didn't know solid waste management was so controversial," Clinton said.
Here's a video of the incident.

And the image. Go nuts, r/photoshopbattles!

"Some Monksbane, some dragon's teeth, and some Eye of Newt (Gingrich)..."

Seeing a trend here?

One ring to filibuster them all...

"'Scuse me, 'scuse me, pardon me..."

"One more to add to my collection!"

"Smithers! What are we doing at a recycling conference? Environment be damned!"

"Sssssssshhhhhhhhhhh..."

"Barukh atah Adonai, Eloheinu, melekh ha-olam..."