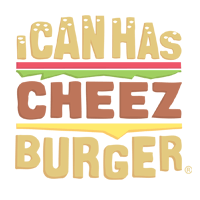 I Can Has Cheezburger?
20 Gifs to Shell-ebrate World Turtle Day!
It's time to take a moment out of your day to gain some much needed appreciation for these stupendous slow pokes! Turtles and tortoises may be reptiles with a reputation for leading a lead-footed life, but they can be just as shell-arious as the next crawling critter!

Have a look at these leisurely lovable creatures, and learn to adore their armored antics!
You Did WHAT With My Shell Brush??

Awww! That Will Leave the Cutest Carpet Stain Ever!

Exactly What I Meant to do...

I'm Pretty Sure I'm Not a Bird...

All Four Ninja Turtles Just Walked In

Hop On! I'm Going Your Way!

I Finally Made it...Whoa!

Get Outta Here, Pigeons! I'm Gettin' my Noms On!

You Never Know When You Might Need an Extra Shell

Slap Flipper, Dude!

Stop Hogging My Ice Cube!

The Grace of a Turtle's Dive

What's That? You Think I'm Slow?

Does my Tongue Feel Funny? Gotcha!

BEACH PARTY!

Laziest Housekeeper Ever

What's This Funny Little Walking Rock?

How's the Water?

Turtles Love Watermelon Way More Than You!

Stroke, Stroke, Stroke, Stroke!

Do you want to be part of the effort to protect turtles? Scoot your shell to

The Nature Conservancy

to find out how you can be a sea turtle hero!