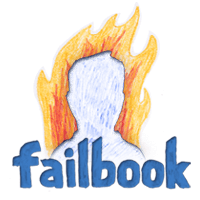 Failbook
Here's the Internet's Reaction to Obama's Improvised Burn at Yesterday's SOTU
Tuesday's State of the Union address brought us one of the better ad-libbed burns the President has ever delivered. Armchair pundits and live-tweeters had a field day with it, of course. Here's some of our favorite reactions!


Hat tip to Raw Story.
---

---

---

---

---

There was a problem rendering this tweet - it may have been deleted.