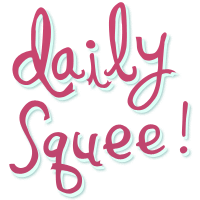 Daily Squee
Jemarri says: "His name is Bosco, named after Mr. T's character in the A Team, Sgt. Bosco 'B.A.' Baracus"
Did you name him that because of his personality?
-Sally Squeeps
Do you have a squee pet that you want to share with the world? Send us your pet pictures and stories, and they could end up on Daily Squee!