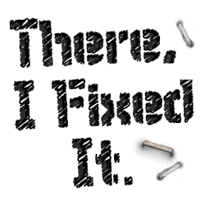 There, I Fixed It
Drive it Like You Stole It
Make your own screwdriver-key and feel like a thieving badass, like from the movies!
Find an old screw driver with a shaft about the same width as your key. Cut the shaft, leaving about an inch.

Trim a spare key, making sure it's long enough to fit in the ignition on one end, and the screwdriver slot on the other.