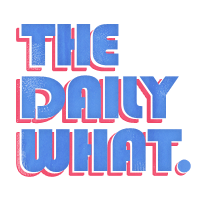 The Daily What
Brown Snakes have become quite a significant problem in the 212 square miles of Guam. According to NBC News, the island has become home to an estimated 2 million of the slithering reptiles...that's a whopping 13,000 per square mile.

The U.S. has decided to take action by lacing the pests' favorite treat with a peculiar sort of Krytptonite: Tylenol. It takes only 80 milligrams of acetaminophen to make them go belly up. That's why on Sunday, thousands of mice laced with the over-the-counter pain killer floated through the sky in tiny cardboard parachutes to land at the local Andersen Air Force Base with the hopes that the "poison" will irradiate the infestation.

This was the fourth and largest mice commando mission since an $8 million program was approved in February to rid the island of the snakes and rescue the native exotic birds that get eaten by the scaly rascals.