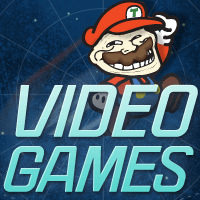 Video Games
Claims of a Confirmed New BioShock Game are Exaggerated, Though a New One is Still Pretty Likely
You may have heard news of a new BioShock game coming out as early as holiday 2016, but you might want to take that with a grain of salt. These claims are based on a quote from Take-Two CEO Strauss Zelnick that doesn't exactly say what folks are claiming it does:

The franchise is in the hands of 2K. They'll make announcements in due time about any upcoming releases. But BioShock is unquestionably a permanent franchise for our company and one that we do believe in.

Stewardship of the BioShock series went to 2K (whose parent company is Take-Two) after BioShock creator Ken Levine's development company, Irrational Games, shut down, but they've been pretty quiet about it since. The most promising peep we've heard about it comes from a quote Zelnick gave about the series last year:

We think it's important [and] certainly something that we're focused on; something 2K Marin will be responsible for shepherding going forward.... I think there's a lot of upside in that franchise. t hasn't necessarily been realized yet. And the question for the future, assuming we decide to answer the question, would be 'How do you stay true to that creatively?'; 'How do you do something exciting?'; and 'How do you do expand the market?'

So, long story short, no new BioShock game has actually been announced (yet), but 2K hasn't forgotten about it, and may or may not be working on the next game in the series.