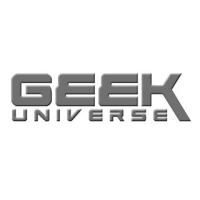 Geek Universe
Just six-years-old, Jacob Hall was shot at the Townville Elementary School in Townville, South Carolina by a 14-year-old gunman who opened fire on a playground during recess on September 28th. Hall was put on life support after being shot, and tragically passed away on October 1st. To pay tribute to Hall's passing and well known love of everything superheroes, the community held a superhero-themed funeral. Get ready for a direct shot to the feels, everyone.
---

Advertisement

---

---

---

Advertisement

---

---

7

There were some very heartwarming tributes from neighboring school districts:

---

Advertisement

---

---

---

Advertisement

---

---

---

Advertisement

Jacob's parents released this statement as well: "Jacob came into our lives six years and four months ago and changed it completely. He showed us how to love, laugh and smile even on days we did not want to. God gave him to us and he was taken away from us by a senseless act. We know that Jacob has already forgiven this child for what he did to him and his family because that's the kind of child he was. Jacob was sent to this earth for this short a period of time to show us that there is such a thing as pure love. Jacob is in heaven with God now and everyone who loves him. Words cannot express how much we will miss him."