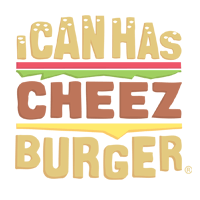 I Can Has Cheezburger?
Ready to smile? Each week we are featuring the newly adopted pets of the week! Is there a lovelier sight than an animal being adopted?! We wholeheartedly thank those who have adopted, providing animals with a loving, comfortable and warm home. There's literally nothing better.
For those of you who are thinking about getting a pet, just remember; adopt, don't shop.
If you recently adopted a pet, shoot us an email to be featured in next weeks list!
1

"Heeerrreees our latest rescue and the new member of our family. Meet "Walnut""

---

2

"When I snapped the photo, he put his paw on the glass letting us know he chose us."

---

3

"We adopted this gorgeous (albeit, grumpy) 15 year old girl today. Previous owners could no longer take care of her. Here she is settling into her new forever home!"

---

4

"I've wanted a puppy for the last 3 years. 2 days ago I brought this sweet boy home. Meet Archer!"

---

5

"Meet Barney, the newest addition to the household!"

---

6

"Adopted this beautiful lil guy today!"

---

7

"I just brought home a kitten from a rescue shelter- I know nothing about cats -but I already love her- everyone meet Jo-Jo!!!"

---

8

"I've wanted a puppy for years. At long last meet Penny! Part basset, part springer, all very good girl"

---

9

"I adopted this girl yesterday. It took a few hours but I think we will be friends!"

---

10

"We adopted a pair of kittens. Our Ginger approves."

---

11

"Adopted my new best friend. We lost our dog in October and really missed the extra love he brought into the home. I decided to check out the shelter on Friday and this guy chose me. Ive never met a more good natured, majestic and somehow also derpy dog."

---

12

"3 years of my wife telling me that we can't have a cat and today I come home to this sweetheart. Meet Louie!"

---

13

"A new resident will be joining us in 3-4 weeks...DOUG!"

---

14

"Adopted this guy a week ago. Was scared of everything, but decided to trust me. Four days later, and he is a very good boy with his very first OWN squeaky toy"

---

15

"I adopted my first cat ever today. She's about 6 months old and so sweet. Meet Willow!"

---

16

"No adoption fees on this bad boy. What a bargain!"

---

17

"Just picked him up today and I'm too excited. Everyone, meet Frankie."

---

18

"My parents told me not to get a cat in college but I did anyways. Best decision I've ever made."

---

19

"Counting down the hours until I can officially adopt this little guy and bring him home. So excited!"

---

20

"Adopted this little croissant today :)"

---

21

"Recently visited a college friend and he adopted these adorable kitties, brother and sister. Meet Lucifer and Lillith!"