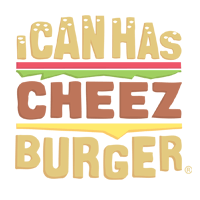 I Can Has Cheezburger?
Seems like there's a subreddit for absolutely ANYTHING these days! And that includes anything cat-related!
Which is A-OK with us! Actually, it's more than OK. We can drown in those cat sub forever, happily so.
The subreddit, r/straightenedfeetsies, is a place for photos of cats, dogs, and any other floofs with straightened feet/legs.
How does the rating system work in this subreddit, one might ask. Well, it's simple: "one straightened feetsie in a photo is enough, but two is even better! Three is amazing. And four? Four is the royal flush of straightened feetsies! Bonus points for straightened feetsies sticking out from underneath blankets."
Do you have a straightened feetsies floof you'd like to share? Post it in the comments below!
---

2

"Cujo, posing majestically for the new year"

---

---

4

"I knelt to take a pic of a perfect loaf, but then he straightened his feetsies"

---

5

"She comfy and give zero f*cks"

---

6

"You can tell this is his preferred chair."

---

7

"It's all mine. He really loves it after I've made the bed."

---

8

"Straightening her feetsies right in my face while lying on top of me."

---

9

"Straightened feetsies plus bonus straightened tail"

---

---

11

"Outstretched murder mittens"

---

---

13

"Every time I pick up my cat he goes straight as a board "

---

14

"Had to leave him behind with my parents when i moved out, miss him and his straightened feetsies so much"

---

---

16

"We bought Syd a house."

---

17

"Penny sticks her leg straight up while cleaning herself. Today, she cleaned herself while sitting on a kitchen chair and you could only see her little foot over the table."

---

---

19

"Does anyone else's cat sleep like this?"

---

20

"I'm not entirely sure what she's going for here."