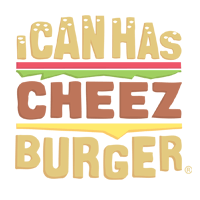 I Can Has Cheezburger?
Ready to smile? Each week we are featuring the newly adopted pets of the week! Is there a lovelier sight than an animal being adopted?! We wholeheartedly thank those who have adopted, providing animals with a loving, comfortable and warm home. There's literally nothing better.
For those of you who are thinking about getting a pet, just remember; adopt, don't shop.
If you recently adopted a pet, shoot us an email to be featured in next weeks list!
1

"His Name is Mog, Deaf albino British shorthair. First day at home. "

---

2

"It's official. He's the new man in my life. Everyone, meet Hero."

---

3

"Just adopted this sassy little lady, Pye, three days ago"

---

4

"Our new loving family member. Meet Lucy"

---

5

"Meet Cory I think we adopted a kangaroo.."

---

6

"I was only planning on getting one cat when I adopted these two...couldnt separate them"

---

7

"We fostered this little girl for a few weeks but failed and I'm ok with it, because now she's ours! Everyone meet Helen!"

---

8

"Meet Suki, the newest addition to our home!!!"

---

9

"Adopted coco the ginger and came back a week later to get her brother tux as we couldn't bare to leave him behind. They are the best of friends !"

---

10

"I fostered. And then I foster failed hard. Meet my adopted boy, Forrest."

---

11

"Newest addition to the family. Meet Lovell."

---

12

"My husband has severe fur allergies so we adopted a smiley dragon instead"

---

13

"My baby sister meeting her cat for the first time"

---

14

"He dared his first morning cuddle after being adopted from a shelter"

"He was with his sister luckily, we adopted them both"

---

15

"Accidentally went on the SPCA website...came home with my first kitty a couple hours later!"

---

16

"Our newly adopted dog "Mello" hides under the table."