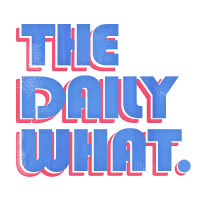 The Daily What
It happens every year around this time. Jack-o'-lanterns are lit, the laughter of goblins fills the air, and someone wears a horrifically tone-deaf Halloween costume.
This year's offender isn't from your average fraternity party, but rather former Saturday morning-icon Hilary Duff. The Lizzie McGuire-star appeared at Halloween party this weekend with new boyfriend Jason Walsh dressed as a Pilgrim and Native American, respectively.
The Internet was not impressed.
1

Entertainment Tonight tweeted this picture

---

Advertisement

2

Hilary Duff was quick to apologize.

---

3

But many found the costume offensive.

---

4

And some of Duff's long-time fans were crushed.

---

Advertisement

5

Still, it begs the questions: