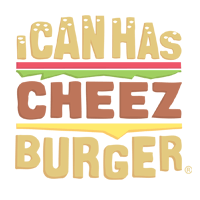 I Can Has Cheezburger?
We've scoured our archives to deliver to you, our users the best 10 videos from our site! So take a break from all that Netflix and Hulu and binge on some adorable animal videos!
1

What It's Like Sleeping With a Cat

Our own creative editor @Ameatball created this super adorable animation! And yes, it's relatable and just too true! Sleeping in the same bed as your cat is a struggle... a struggle we just can't get enough of! It might be easier if cats knew the meaning of "sharing"... but let's face it, even if they did they wouldn't even consider it! But hey, we aren't complaining. We love love them even if they do kick us off the bed!

---

2

Cockatiel Sings the Addams Family Theme Song

Okay okay, this one's an oldie we know... but it's just too good! We mean, we're singing along! This Cockatiel has sung its way into people's hearts and has 1,155,758 views on our youtube channel! We mean for good reason too.

---

3

Two Kittens Discuss Life Problems At A Bar

Ever wonder what cats say to each other? If they say anything about us? What do they even talk about?! Toys, grooming, US??? Well, at least this video can get us a little bit closer to understanding what they might be discussing in meow!

---

4

Cat Has Hilarious Reaction to Pretend Spider

Okay, okay. This might not be "every" cat's reaction, but we definitely understand this reaction! Also... how cute!!

---

5

Paralyzed Kitten Gets A Wheelchair And Can't Contain The Zooms!

The Zoooms! The ZOoooooooms!

This little guy is beyond excited to get his new legs that he can't contain himself and is zooming around! If this doesn't bring a smile to your face, you might want to see a professional about that!

Congrats on the new wheels, little buddy! Godspeed!

---

6

A Whole New Meaning of the Bond Between Dogs and Their Owners

This is a video that needs to be watched by all, from the beginning to the end.

The Present is a 2014 animated short film that was directed and co-written by Jacob Frey and co-written with Markus Kranzler. The story itself is based off "Perfeição", a comic strip by Fabio Coala. In short, the story is about a teenage boy who gets a three-legged dog from his mom and after some time warms up to him.

The short film has won 77 awards from several film festivals and as a result, both Kranzler and Frey were given jobs at Pixar and Walt Disney Animation Studios respectively.

We're not crying, You're crying!!

---

7

"KitBull" By Pixar Is a Beautiful Short Story About Friendship

Kitbull, a Pixar short, (directed by Rosana Sullivan and produced by Kathryn Hendrickson) tells a story about friendship through an unlikely connection between an independent stray cat and a pit bull. And can we just say... this is MAJOR feels!




---

8

Doggo Fails That Are Just Pure Cuteness

Have you ever seen your best friend (aka your adorable pupper) do something well... a bit funny? Don't worry we have too! In fact we see adorable doggo fails all the time and we just have to say, it's sooooo cute and pure! So why not watch a whole compilation of them?

---

9

15 Fascinating Facts of The Anatomy of a Cat

Cats. What can we say about cats except that they are adorable floofs of pure joy? But another thing is for sure, they are quite the mystery. So many different facts float around the internet. So we've collected just a few really interesting ones all about the Anatomy of a Cat!

---

Being a cat seems like all fun and games but do you think you have what it takes to actually be a cat?! Well, you're in luck! Because we have the best teachers around... yup, cats!

---

If you're crazy bored at home with nothing to do -- perhaps create a giant display of dominos for the sole purrpose of entertaining your cats!

That's what 'Cat Navi Desk' did, and look how fun it turned out! We're pretty sure this took ages but turns out it was totally worth it!