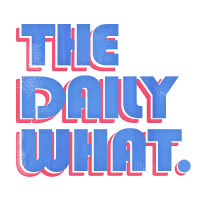 The Daily What
In what can only be described as an attempt to make the rest of us feel terrible about ourselves, this Russian couple had an actual, real-life bear in their wedding photos. Before you ask: Yes, the bear is wearing a little bow-tie, and no, we're not happy about it.
The couple, who clearly thinks they're better than all of us, posed gazing into each other' eyes while holding a bear's paw, acting as if this is how normal humans get married. Message received: Our wedding's are boring.
---

Advertisement

2

Here's the groom with his best friend, a bear. *Sigh*

---

3

"How was your wedding?" "Great!" "Who officiated?" "A bear!" "Oh, we had a human officiate..."