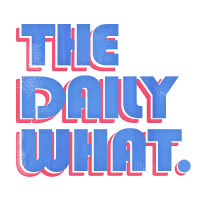 The Daily What
Whether we like it or not, Donald Trump is our next president. Many thought it was impossible, but everyone was wrong. Everyone except a yellow, four-fingered family from the town of Springfield.
The Simpsons called the Trump presidency over 15 years ago in a season 11 episode called "Bart to the Future," an ironic title because many believe Back to the Future called this presidency too.
Check it out:
1

The show also predicted that "Smell ya later" would replace "Goodbye."

---

2

Is it too late to elect a cartoon character?

---

3

Oh, we only have to wait until 2020 for Lisa to be president? Tight.

There was a problem rendering this tweet - it may have been deleted.

---

---

5

Well, we didn't listen. Boo-urns.

---

6

To ease your suffering, here's the best thing on the Internet.