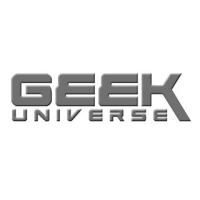 Geek Universe
Today Pokémon Released its final trailer for the upcoming Sun and Moon games, which release everywhere but Europe this Friday.
In this latest release starter z-moves were revealed, along with more of the terrifying "ultra beasts". Most importantly we saw more of the previously revealed Alolan diglet and dugtrio in all of their glory.
The trailer, your reactions and more details are below.
---

2

Starter Z-Moves Were Revealed, and They're Lengthy

Yeah, we're probably turning off battle animations in this game.
Ain't nobody got time for that.

---

3

Reddit and Youtube React

The brilliant reactions from /r/pokemon and the youtube comments.

---

---

---

6

He's had enough of this sh*t

---

---

---