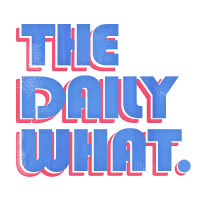 The Daily What
Sport of the Day: Combat Juggling is the World's Realest Sport
Nothing really seems that weird anymore once you see Combat Juggling, a sport that is exactly what it sounds like, in action.
A game that mixes the whimsical world of juggling with the murderous rage of combat, Combat Juggling hit twitter hard last night, and the gifs are almost too much to bear.
Check out some of the hard-hitting action of the America's next national pastime.
1

What started as a joke is now very real...

---

2

These rules were meant to be broken, like bones.

---

3

Will it be an Olympic event? In the future, it will be the Olympics.

---

---

---

There was a problem rendering this tweet - it may have been deleted.

---