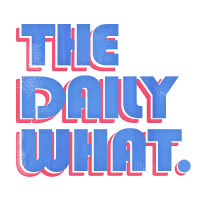 The Daily What
Cat Burglar of the Day: This Cat is in a Bank, Presumably, to Burgle It
1

Tell me this doesn't look suspicious.

---

---

---

---

5

This is a serious situation. Let's not make jokes, even if they are pretty good.

There was a problem rendering this tweet - it may have been deleted.

---

6

Again, this is serious. Even if they are puurr-tty good. Now you've got me doing it!

---

---

8

The authorities have been contacted. Thank, goodness.