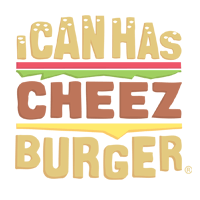 I Can Has Cheezburger?
Do you feel that? The ground is shaking, there's something taking off into the atmosphere... it's here. It's finally Caturday once again! After a long week, we can safely report that we made it.
It was a tricky journey, some highs some lows, but overall, we made it safe and sound. We hope you're all ready to take in this freshly dug up pile of Caturday madness! And if you're looking to further continue this journey, we've already got you covered.
You know the drill, Caturday is here and you must celebrate with all these memes below, and treat yourself to big fat catnap immediately afterward.
Happy Caturday!
---

Advertisement

---

---

---

Advertisement

---

---

---

Advertisement

---

---

---

Advertisement

---

---

---

Advertisement

---

---

---

Advertisement

---

---

---

Advertisement

---

---

---

Advertisement

---

---

---

Advertisement

---

---

---

Advertisement

---

---

---

Advertisement