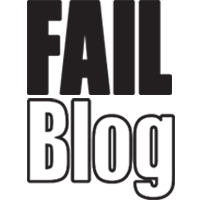 FAIL Blog
Tinder Queen Trolls Dude Into Thinking She's a Beet Farmer By Only Responding With "The Office" Quotes
It can be hard to tell who you're talking to on Tinder. What with everyone liking "Adventure," "live music," and "cocktails," how do you know who's worth your time?
So you have to be a little tricky when you actually get down to brass tacks. The question "Is this person a square?" should be on the front of your mind. If they can't pick up on your maximum trolling, continue trolling and abort.
This lady gets it. She tested this dude on Tinder by only responding in quotes from The Office and successfully convinced him that she's a beet farmer with a cousin named Mose. She then posted the interaction to Twitter, and it's just so good.
---

2

If they use the word "gosh" tie a cinder block to your phone and throw it into the river.

---

3

If they respond to this message with "that's awesome," tie your phone to a rocket, point it towards Neptune, and fire.

---

There was a problem rendering this tweet - it may have been deleted.