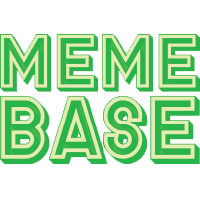 Memebase
Today the Obamas departed from the Whitehouse as Trump assumed the position on America and was sworn in as President of the United States.

This photo was released showing the now former President and former First-Lady gazing out over the Whitehouse lawn before departing permanently.

In true fashion, the internet realized it was now time for one last photoshop battle.
---

2

The true unedited version.

---

3

"You met me at a very strange time in my life."

---

4

Family trip to the cinema

---

5

Admiring the Obama monument

---

6

Watching the Inauguration

---

---

8

Watching that beautiful orange sunset

---

9

The impending apocalypse.

---

---

11

The inevitable replacement of the Washington Monument.

---

12

The Obama's Escape on Space X just in time

---

---

14

President Tele-Trumpie

---

15

Russia takes over Washington.

---

---

17

"White shores, and beyond, a far green country under a swift sunrise."