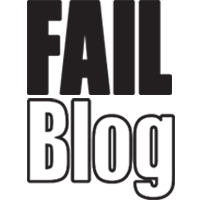 FAIL Blog
There are few things more American than punching a Nazi. So as citizens on both sides of the aisle took to the streets to engage in the American political discourse this weekend, one American took on the important job of punching a Nazi. After all, this is America, and in America, we don't take kindly to the tenants of National Socialism.
At the Inauguration on Friday, Richard Spencer, the white supremacist known for leading a "Hail Trump" chant to a room of "sieg heil-ing" neo-Nazis and for coining the term "alt-right," which is white supremacy with a cute haircut, was giving an interview when an American hero punched him in the side of the face. Just as Spencer began talking about Pepe the frog, too.
Of the video, Spencer said on Periscope, ""I'm afraid this is going to become the meme to end all memes. That I'm going to hate watching this."
Actually, there's a whole Twitter account to making sure this is "the meme to end all memes," and it's called @PunchedToMusic. Here's a few selections from around the web.
1

The punch heard round the world

---

2

The boys are back... the Nazi punchin' boys.

---

3

Born in the USA to punch Nazis.

---

4

Stop. Drop. Punch a Nazi, open up shop. Oh. No. That's how Ruff Ryders roll.

---

5

Apollo Creed would be pleased.

---

---

7

Fist is like a wrecking ball

---

8

Ragin' against the Nazi machine.

---

---