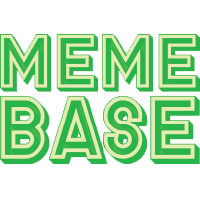 Memebase
This widowed Aussie old timer got more than he bargained for, in the best way possible, when he posted an ad to a local website looking for a new 'fishing mate'.
The internet got a hold of his ad and recirculated it on sites like twitter and imgur, and before long he had been flooded with support and offers to go fishing.
Someone even went and started a gofundme for the old bloke to send him on a fishing trip.
From the description:

"We're just a couple of guys who have heard Rays story and want to see him have a good fishing trip.
At the moment the cost is to cover his return flight from Adelaide to Sydney and back home, accommodation, food expenses and any costs associated to get him fishing. Anything left will go to Ray himself or a charity if he chooses as such.
Should we raise above the required limit we can look at sending Ray around the country to fish with a few different people."
It's always nice to see people rally behind a good cause