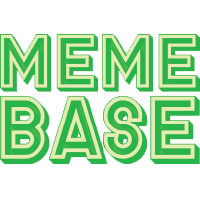 Memebase
Chris Pratt is a beautiful human being. Everything about him oozes positivity and pure, unadulterated, hilarious class. He's the kinda guy that was made to be a movie star.
But, maybe that's what you get when you're making 20 mil per film and you have personal assistants to take care of all the stupid crap the rest of us have to deal with on a daily basis. Like, maybe we could all be super positive and bubbly if we didn't have to wade through some of this mundane drudgery. We're stuck dealing with all this normal stuff, like this pile of dishes in my sink that won't go away no matter how much I try to pretend it isn't there. Along with things like having to wash my own laundry and make my own food. It's a hard life.
On a totally unrelated note, Anna Faris should give up acting and take up gambling or stock brokering because damn she knows how to make a solid investment.
Anyways, yeah. Chris Pratt is great and he's taken to Instagram again to brighten all of our normal ordinary lives and drop some inspiration on us.
---

Advertisement

---

---

---

Advertisement

---

---

---

Advertisement

---

---

---

Advertisement

---

---

---

Advertisement