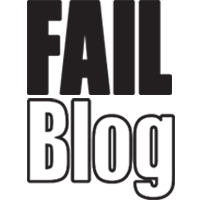 FAIL Blog
Trump Tells The Court That He'll See Them in Court and Twitter Says, "Wait, What?"
Last night, US appeals court upheld the suspension on that reality-TV gameshow's Muslim Ban because it's unconstitutional, racist, and he didn't provide sufficient evidence as to why he picked those seven nations. It was a big victory for pretty much everyone. Well, except for President Trump, who tweeted about it like a Comcast customer whose Internet is acting weird.
SEE YOU IN COURT, THE SECURITY OF OUR NATION IS AT STAKE!

— Donald J. Trump (@realDonaldTrump) February 9, 2017
Just so we're clear "See you in court" is definitely something that perfectly sane and composed people yell.
But before we get to that big showdown in court, the first of many lawsuits this administration is likely to fight, Twitter will have it's say! And they say, make fun of this man. So enjoy some of the jokes about how Trump wants to bring the court to court. It's like Inception, except real and initiated by the most powerful man in the world.
1

First, they pointed out the obvious

---

---

---

---

---

---

---

---

---

---

---

12

Finally, people tried to figure out how this works.

---

There was a problem rendering this tweet - it may have been deleted.

---

---

---

---