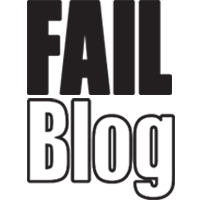 FAIL Blog
It's Freaky Friday So Here Are 24 of Pictures Guaranteed to Make Say "What the H-E-Double Hockey Sticks?"
Who doesn't like a good double-take? The type of thing that makes you turn your head, tilt your sunglasses down, and say, "uhhhh... what's going on here?" If that's your kind of thing, then this post is for you.
Here are 24 pictures that will make you do all those things, in addition to being entertained for a few minutes as you try to figure out how these pictures came to be.
---

---

---

---

---

---

---

---

---

---

---

---

---

---

---

---

---

---

---

---

---

---

---