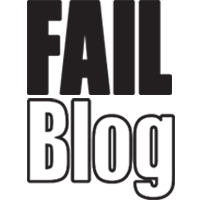 FAIL Blog
A good parody blends the truth with the funny in a way that makes you think, "hey, is this thing real?" Trust me, that's what people in 1984 thought when they heard "Weird Al" Yankovic's "Eat It" for the first time.
This parody of a Mark Zuckerberg post, in which the billionaire-founder of Facebook claims to be reconnecting with everyday Americans has people scratching their chin.
Here's the original, which seems like a parody of the very idea of "sincerity" to begin with:
Then hilarious Twitter user @pixelatedboat gave it a rewrite:
Wow Mark, is this really the best way to connect with rural America? pic.twitter.com/1kJVlb4aN9

— Pixelated Boat (@pixelatedboat) February 21, 2017
And for some reason, people thought that Mark Zuckerberg actually made a man eat his own newspaper sports section:
@pixelatedboat I hope that's a joke. Just because you have money doesn't make it right to treat people in a degrading manner

— Peter J Pierre (@PJPsych) February 21, 2017
Mr. Pierre, with all due respect, come on!
This guy, who is also the editor-in-chief of "the best source of new on the Kansas City Royals," threatened to not buy a Facebook account or something:
@pixelatedboat I'm going to go on Facebook to tell my friends to boycott all Mark Zuckerburg products

— Max Rieper (@maxrieper) February 21, 2017
Everyone needs to get out of the house more.
@pixelatedboat @LeftistRebel is that real? Not a troll account?

— D K (@kln_nurv) February 21, 2017