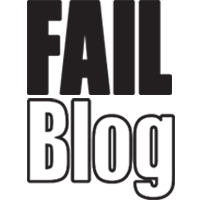 FAIL Blog
This Guy Made a Song Out of Unicorn Picture and It's Perfect
A picture is worth a thousand words, but how many songs is it worth?
This unicorn picture aims to find out. Twitter user @andrewismusic made a picture of a unicorn out of music notes. That song, it turns out, sounds like how a unicorn looks, magical and classical. It's so cool.
Enjoy a unicorn made out of music notes pic.twitter.com/f4oMZDa50b

— Andrew Huang (@andrewismusic) February 21, 2017
People love it too. Check out what people are saying.
@andrewismusic YOOOOOOO

— jomny sun (@jonnysun) February 21, 2017
@andrewismusic ok this is a new genre, this must not go away

— Dan Bull 🍐 (@itsDanBull) February 21, 2017
@andrewismusic Haha, fair enough. Honestly I just want a program that functions like Mario Paint did. Thanks!

— Bladebrawl (@Bladebrawl) February 21, 2017
Some people are just kind of scared: 
New season Westworld gets kinda weird https://t.co/HLPuxa8c5j

— Helen (@helenvholmes) February 21, 2017