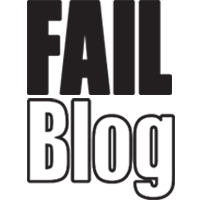 FAIL Blog
Witches Are Casting a Spell on Trump, So Trump Supporters Are Praying Against Them
The 2017 political landscape is about to hit another plane of reality.

Apparently, witches around the world are coming together to cast a spell on that reality-TV gameshow host who won the presidency, which is its own kind of witchcraft.
#bindtrump #magicresistance #feb24 A Spell to Bind Donald Trump and All Those Who Abet Him: February 24th Mass Ritual pic.twitter.com/EhHNRwsssP

— KittyLemiew (@KittyLemiew) February 23, 2017
First, ok.
Second, now we're all adults. Witchcraft isn't real. No matter what that Mrs. Kravitz across the street thinks she saw.
But that's not stopping Trump supporters from firing back on their own, calling upon their own spiritual forces to contend with, yes, witchcraft, and thus, giving credence to the idea that witchcraft is legitimate.
As if it couldn't get any stranger this is escalating into a "Magic battle" pic.twitter.com/X11skjr58Y

— RobMcCallum (@rob_mccallum) February 24, 2017
Well, at least some people are enjoying this.
---

---

---

---

5

Yeah, we don't need more bad energy.

There was a problem rendering this tweet - it may have been deleted.